Match Bonuses Provided by Online Casinos
The rapid growth of the online gambling industry has also made it one of the most competitive. The constant creation of new virtual casinos has resulted in a number of innovative measures being adopted by competitors, to not only attract large numbers of online gambling fans to their websites, but also maintain their custom.
These include offering the latest technological innovations such as mobile gaming, an enhanced live casino experience as well as games created by reputable software providers.
However, one of the biggest draws for clients remains the offers and promotions provided by these establishments.
Match Bonuses: Definition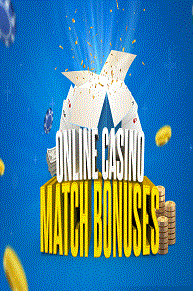 A match bonus is a reward offered by an online casino to you based on a percentage of the deposit you have paid.
Quite often, the betting website will set a minimum deposit amount which you will be required to meet or exceed in order to be eligible for the bonus. The casino will also set a maximum limit up to which it will match your payment.
As a client of a betting establishment, you are likely to come across two main kinds of these offers: Welcome offers and seasonal promotions.
Match Bonuses: Welcome Offers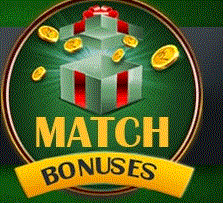 This category of match bonus is the first you are likely to encounter at a gambling website and often covers your first payment although certain online casinos also cover as many as four initial deposit payments.
First deposit offers: Casinos which provide this promotion will match the very first deposit you make as a new player to a percentage, which is often 100% but may be even more. For example, such a website may offer you a 100% match offer for initial payments over $25 and up to $150. If you made a deposit of $200, you would only receive an extra $150 with which to place wagers.
Additional deposit offers: Gambling websites which provide rewards of this kind, will cover your second, or third or even fourth payments. An online casino in this category may offer a welcome promo of 200% for up to $200, for your first deposit, 100% for up to $150 for your second and 50% for up to $100, for your third. If you made an initial deposit of $150, the website would pay you an extra $300. If your second payment happened to be $125, you would receive the same amount. And if you made a third payment of $120, you would receive $50. Hence, you would be able to look forward to receiving a welcome offer of $475 in total for an overall initial payment of $395 made over three deposits.
Seasonal Promotions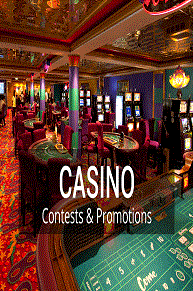 Quite often online casinos offer a variety of weekly and monthly rewards to their clients and a number of them include match bonuses as well. A betting website may decide to offer a 100% match bonus for payments of up to $75 every Tuesday. Making a deposit of $90 will provide you with an overall total of $165 for that payment since the casino will pay you an extra $75.
Terms and Conditions
It is worth noting that match bonuses offered by casinos come with a number of terms and conditions which must be adhered to in order to ensure you are able to enjoy their full benefits. These include (but are by no means limited to):
Wagering requirements: This term is defined as the number of times you will have to play through the offer before you can withdraw any winnings made using it. For example, a casino may set its wagering requirement for its welcome offer at x35, while another may set theirs at x50. (Smaller rewards do not necessarily translate to lower wagering requirements and it is actually possible to find generous promotions which come with lower wagering requirements with a bit of careful searching.) It is also worth noting that various games contribute to your wagering requirements to various degrees. Slots generally contribute significantly to them while games such as blackjack may not provide any contributions at all.
Payment methods: On occasion, some websites may exclude payments made using certain banking methods from being eligible for promotions.
Expiry dates: Both welcome and seasonal promotions come with expiry dates and failure to take advantage of them within the set period will result in your missing out on them.